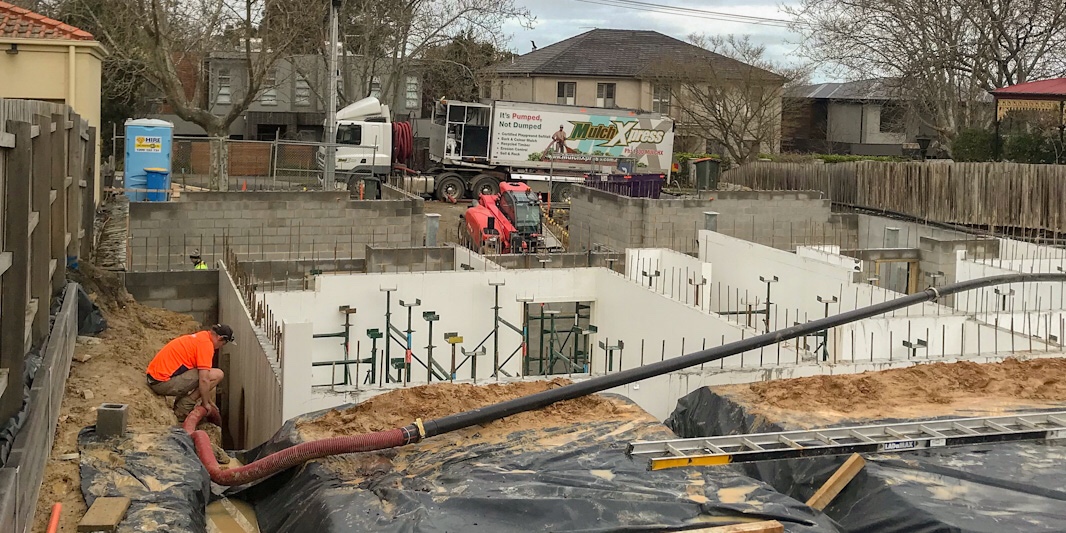 Rock and Aggregates
Looking to cover your garden with crushed rock? MulchXpress can pump rock, aggregate, screenings and rock mulch into your garden, saving you the hassle and pain of lugging it back and forth in a wheelbarrow.
Aggregate and crushed rock can be heavy stuff to move manually, but we blow it directly to the area you need to get it without any hassle! Find out how we can help you today.
What is Scoria?
Scoria is a volcanic rock that's commonly characterised by its dark colour, its vesicular (i.e. cavity-filled) appearance, and in some cases the presence of crystals. It's quite low in density, and despite its many vesicles, it will still sink in water. Because of its porosity, high surface area and noticeable strength for its weight, scoria is often used for drainage and landscaping applications such as a substitute for traditional mulch.
As leading scoria suppliers in Melbourne, MulchXpress proudly stocks 14mm scoria. We also have strong relationships with suppliers who carry recycled concrete, crushed rock, Tuscan toppings, Dromana toppings, Lilydale toppings and more!
The Benefits of Using Rock, Aggregate and Screenings
Aside from aesthetic appeal, there are numerous benefits to be gained from using rock, aggregate, scoria and screenings in your garden. For one thing, these materials won't decompose into the soil, making them more cost-effective than alternatives like bark mulch. These materials also don't retain moisture, meaning they're a low-maintenance and cost-effective option.
When you're looking for experienced rock, aggregate and scoria suppliers in Melbourne, you can trust MulchXpress to accommodate your needs. Call us today on 1300 685 249, complete our online contact form, or email sales@mulchxpress.com.au.