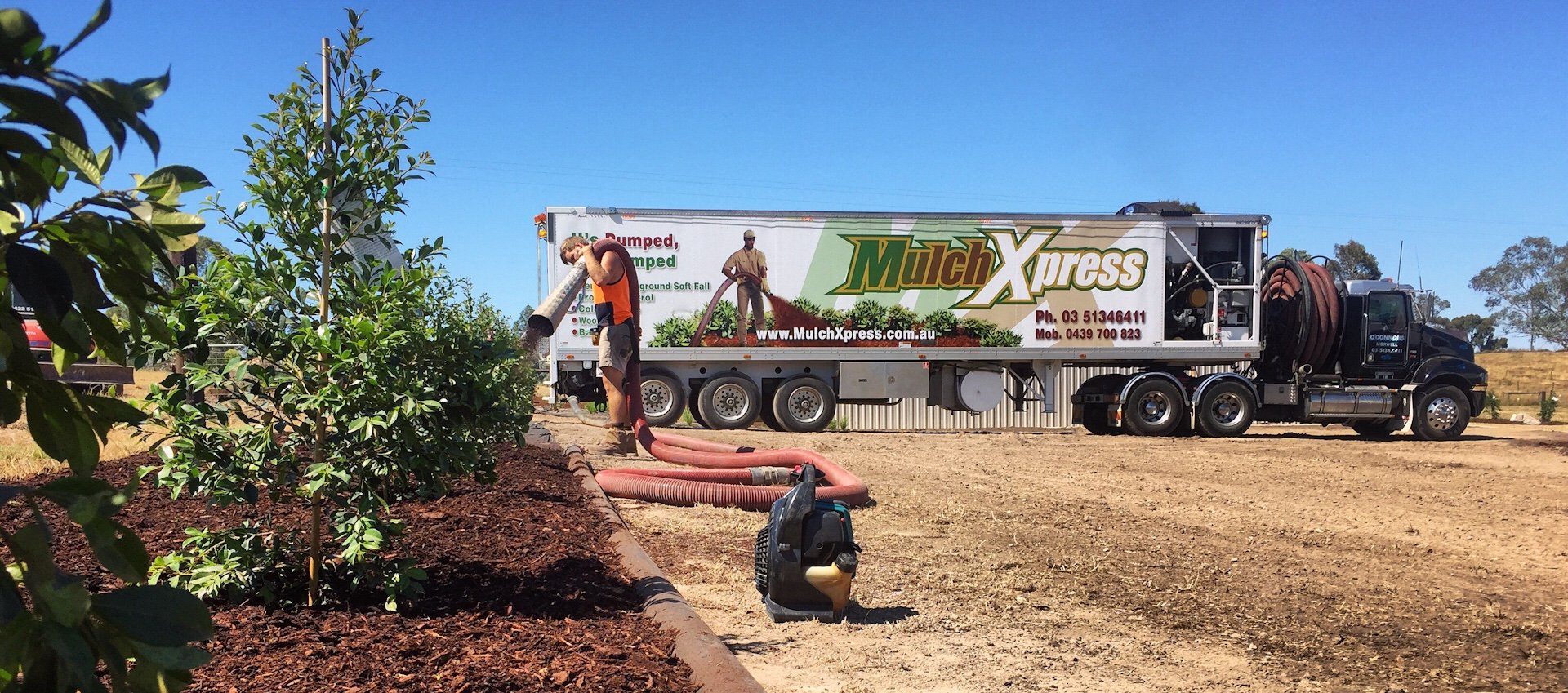 Bulk Mulch Suppliers in Melbourne
In this day and age where people are trying to be more self-sustainable in their day to day practices, our residential, community and commercial gardens are experiencing first-hand the many advantages that come with having their soil enriched with mulch. Mulch is a material that's applied to the soil surface with the intention of insulating it or enriching it with vital nutrients. It's the safer alternative to using fertiliser, plus it's more cost-effective than watering the soil on a regular basis. If you're looking for affordable mulch in Melbourne to help bring your garden to life, make sure you buy mulch from MulchXpress.
Superior Quality Mulch for Sale
All of our pinebark, certified powerplay softfall, colour mulch and recycled timber mulch is produced and screened in-house on a large concrete site. This allows us to offer competitive rates on mulch in bulk and ensure quality products with minimal contamination. In hot and windy conditions, these products will help retain moisture, allowing your garden and greenery to thrive.
We stock all of these products in large volumes – and we blow it directly to the area you need to get it with no hassle!
Scroll down to view our range and take advantage of our mulch delivery service across Melbourne and Victoria.
The Benefits of Using Mulch in Your Garden
Much has been said about how beneficial the use of garden mulch can be, particularly in a city with weather conditions as dynamic and as ever-changing as Melbourne. As one of the leading mulch suppliers in Melbourne, MulchXpress offers affordable mulching services for homes and businesses alike. The benefits of mulch are plentiful, and include:
Protects the soil from extreme heat or cold temperatures thanks largely to its insulating properties
Easily retains moisture, keeping roots healthy and viable
Blocks the growth of weeds, thus stifling root competition
Reduces the likelihood of soil compaction
Reduces wear and tear on your lawn mower
When you need affordable mulch delivered to your residential or commercial property, call us on 1300 685 249, fill out our online contact form, or send an email to sales@mulchxpress.com.au.
Scroll down to see our range.